If I ask you, 'would you like to be a billionaire and extraordinarily successful' most of you would say yes. Then what is it that stops you from achieving what you want?
People often say it is lack of money that stops them from their achievements.
Of course, money is important and essential, but the truth is, money cannot be the reason for you not to do what you want to. To achieve something, the most important requirement isn't money but for you to have what you want to have in your mind. Clarity and conviction of your purpose is more important than the money you possess.
Similarly, it is a belief that one's ability to contribute to others depends on the money they possess. But the fundamental principle and one to be remembered for life is 'Your ability to contribute to others is decided only by your ability to contribute to yourself'. A human being's only duty is to contribute to oneself. It is the only way to free yourself from your negative karma.
I do not say you should not contribute to others; but without contributing to yourself, even with the best intentions, it is impossible to contribute to others.
Trees illustrate this beautifully. Every part of the tree is a contribution to the world. But this contribution is possible only until the roots are taken care of. Once the strength of its roots is lost, the tree ceases to be a source of contribution. Cyclone Vardah is still fresh in our memory where we witnessed thousands of trees uprooted. The trees that couldn't be disturbed even by the cyclone weren't the ones with strongest leaves, branches or fruit but the ones with the strongest roots.
For a human being, the contribution one makes to the self are his roots. The world might enjoy a person's contribution to others. However, the fate of a person failing to contribute to the self is like a tree whose roots are neglected; it will wither.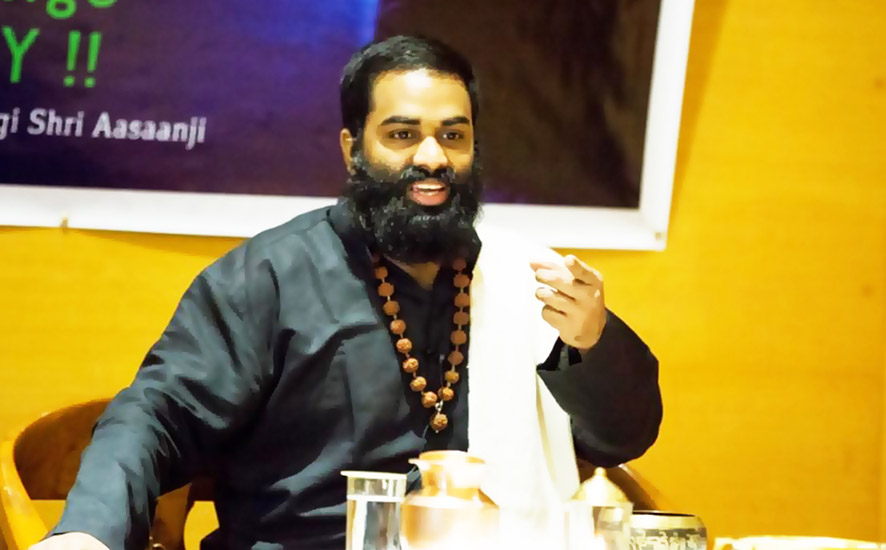 For your own success and to contribute to the world; it is essential to first contribute to yourself. This is done not just through good nutrition, exercise and rest for the body but above all, by meditation; with discipline, every day and without fail. Because Meditation or Atma-Dhyana is the only path to reach the non-physical state within the physical body. It is only by dwelling in this non-physical zone; the space beyond the physical body; can one change the realities of this physical world. One can free oneself from clutches of past karma and create the life one wants to live. It's the contribution one needs for oneself to be abundantly successful as well as to be a source of contribution to the entire world! That's the miracle and beauty of life!
Wishing you a life of peace, success and abundance.
Atmayogi Shri Aasaanji
Aham Brahmasmi !